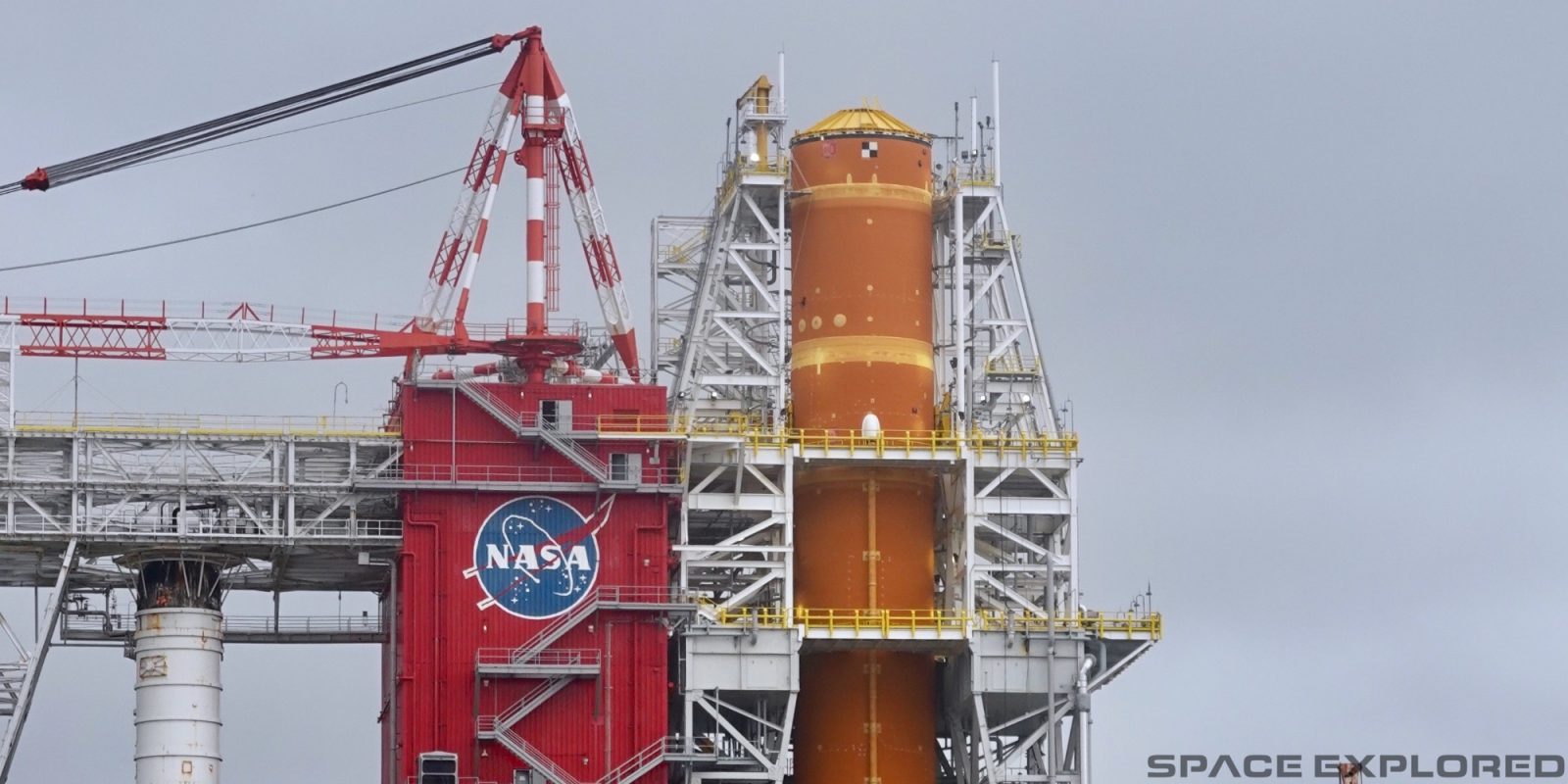 Just north of Interstate I-10 along the Gulf Coast of Mississippi is a gigantic, orange core stage that will soon be used to send NASA's most powerful rocket ever to the Moon. The 212-foot-tall core stage of Space Launch System, the vehicle for Artemis lunar missions starting next year, is currently hoisted up on the red, white, and meatball'd B-2 Test Stand at Stennis Space Center.
Engineers at the space center in south Mississippi are responsible for ensuring that the giant fuel tank and RS-25 engines are ready for action before being transferred to Kennedy Space Center in Florida. Steps range from testing flight electronics to loading and draining 350 tons of rocket fuel.
The ultimate step in the Green Run test is to fire up the four Aerojet Rocketdyne RS-25 engines fueled by the core stage. The static fire test will occur for up to eight minutes, creating a thunderous roar as the SLS core stage is held down by the B-2 Test Stand. Make no mistake: This engine test fire will be epic.
So how far along is NASA's Green Run test for the Space Launch System core stage? Follow along here as NASA completes each step of the Green Run test: