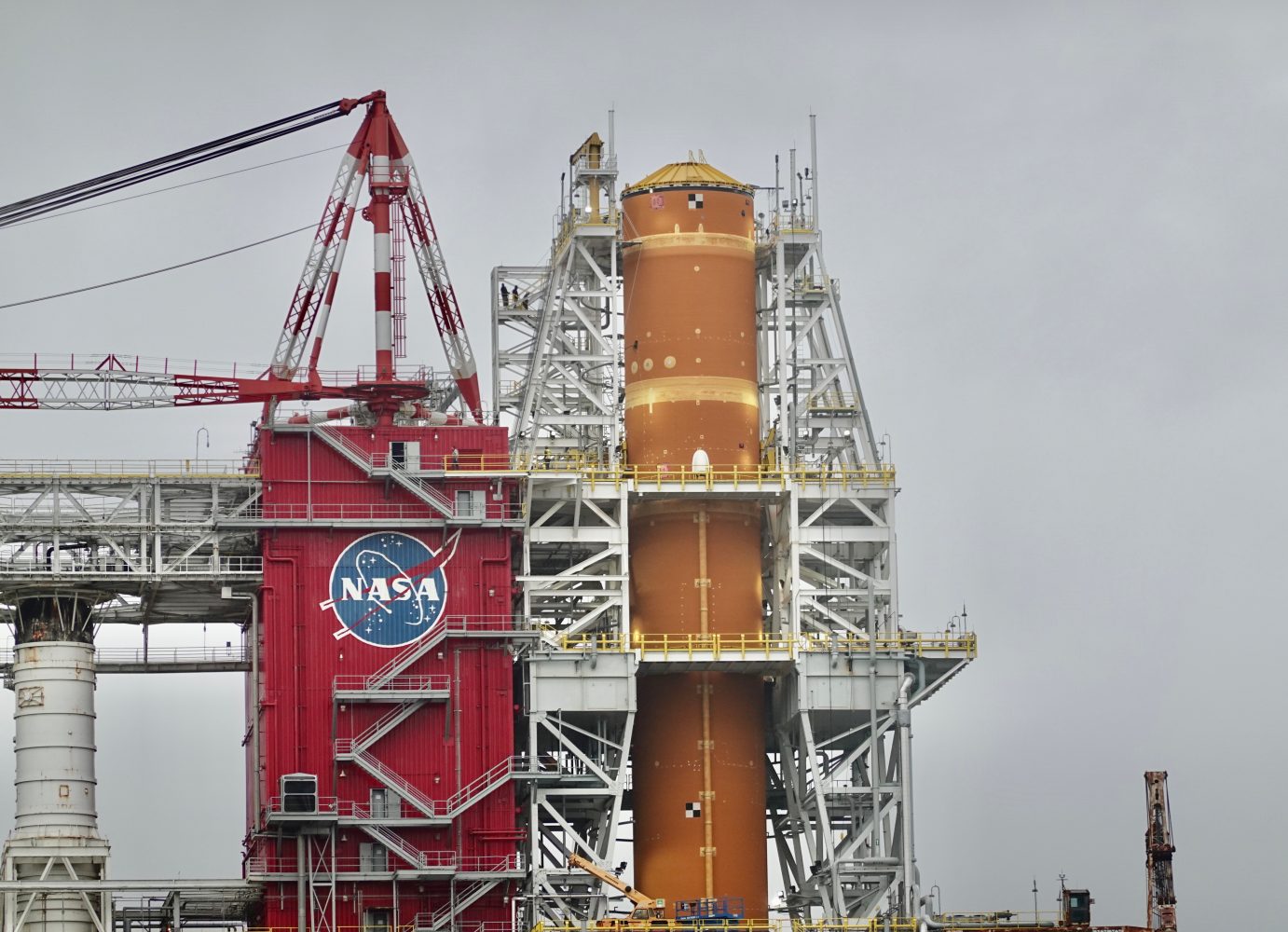 My footage of the Core Stage of NASA's Space Launch System on the B-2 Test Stand at Stennis Space Center isn't perfect, but the commentary from Maurie Vander and Barry Robinson is awesome.
Vander is Chief of Operations Division of NASA's Engineering & Test Directorate, and Robinson is the SLS Core Stage Test Project Manager.
Both leaders have decades of experience working at Stennis, and Robinson shared even more insight after we stopped recording.
So much work goes into completing the Green Run test on time that management has to encourage younger engineers to go home and spend time with their family.
Vander and Robinson were not shy about expressing their appreciation for the gravity of the work they're doing, but they both acknowledged that the historical impact won't have time to settle in until long after the work is complete.