Dream Chaser, LIFE, and more
We envision a future where humanity lives and works in space, on moons, and on distant planets. People are married, children are born, families are raised, businesses are built and new civilizations thrive.

Our vision isn't restricted to the few, nor solely to governments, instead we see a future where all people can choose to live, work, explore, and vacation beyond our planet.
Sierra Space, a subsidiary of the Sierra Nevada Corporation, is working towards a future where people live and work in space. Dream Chaser plays a key role in this future.
Dream Chaser: America's Spaceplane
Dream Chaser is part of the Commercial Resupply Services 2 (CRS2) contract with NASA. Utilizing the Shooting Star Cargo Module, Dream Chaser can carry 6+ tons of pressurized and unpressurized cargo. Dream Chaser being a spaceplane means it can also return cargo to Earth and is the smoothest ride back. The Shooting Star Module is also fully capable of operating independently from Dream Chaser.
Cargo won't be the only thing Dream Chaser will carry, though. A crewed variant of the Dream Chaser vehicle is also planned.
Dream Chaser may be small, but it plays a significant part in Sierra Space's dream for the future.
LIFE: Expandable habitats are the future
The LIFE (Large Inflatable Fabric Environment) Habitat is a self-contained station environment that can go to either Low Earth Orbit or the Moon. Able to be launched on conventional rockets, the LIFE habitat expands to a diameter of 27 feet and houses three floors with a total internal volume of 300 cubic meters. Three LIFE modules can provide the same amount of pressurized volume as the ISS. LIFE plays a critical role in Sierra Space's plans to commercialize space.
Image Credit: Sierra Space
LIFE will also play a role in the Orbital Reef Station.
Orbital Reef: A collaberation for commercial space
In a collaboration with Blue Origin, Boeing, Redwire Space, and Arizona State University, Sierra Space will execute on its vision for commercial space. Sierra Space will provide LIFE Modules, Nodes, and Dream Chaser support.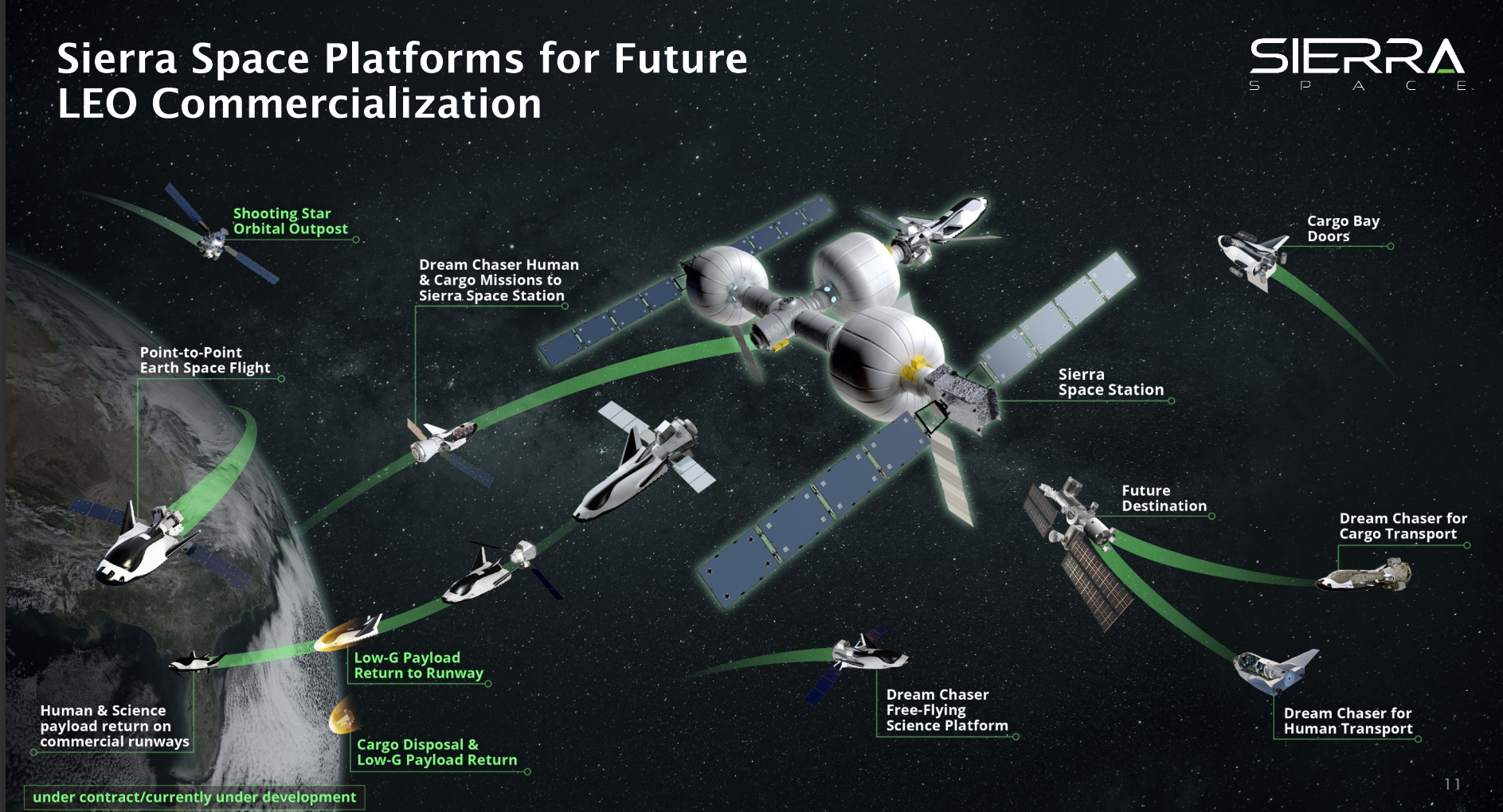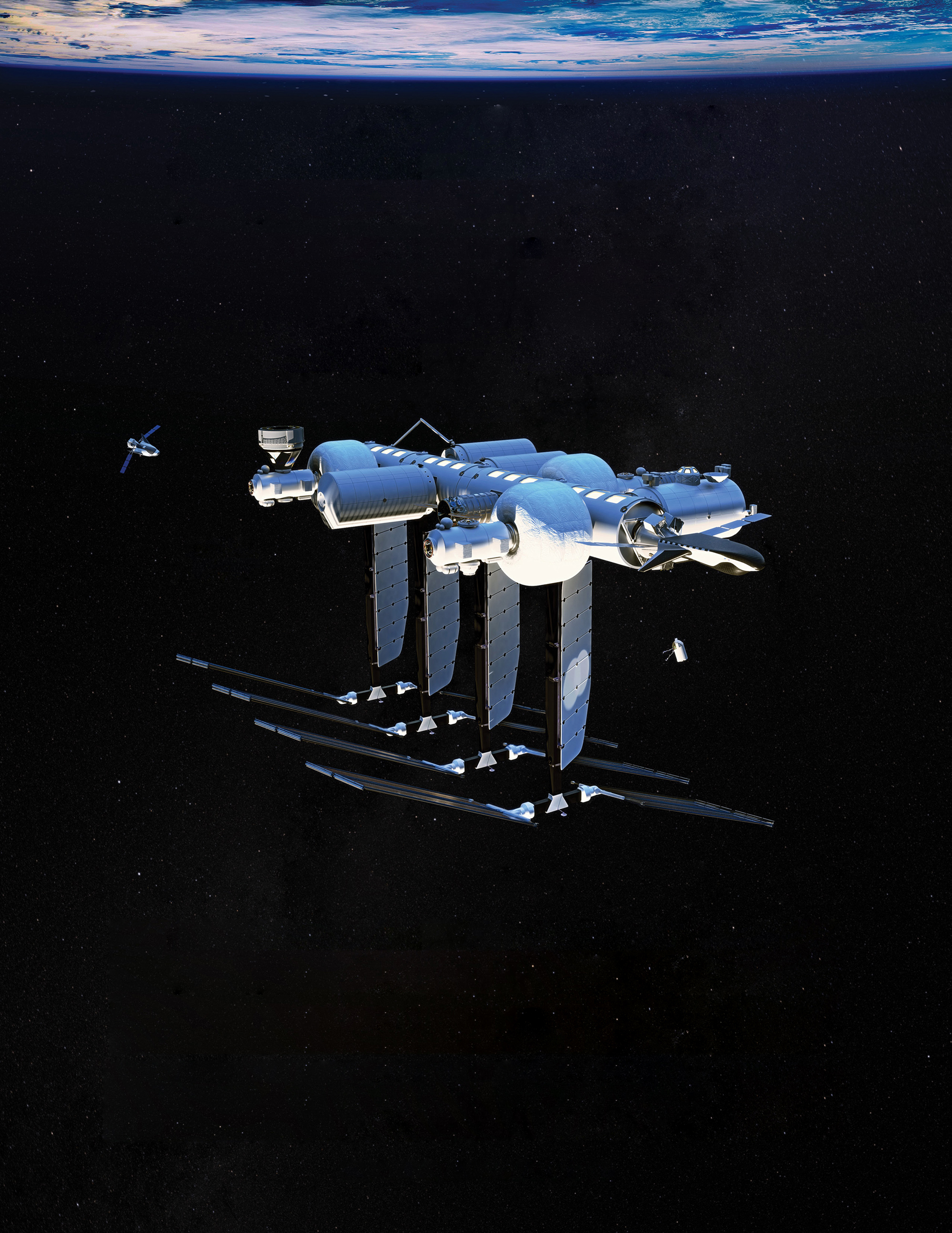 Image Credit: Sierra Space
Sierra Space: Looking forward
A lot of work is going on behind the scenes, as it does at any aerospace company, but let us discuss what could be coming in the future. The Shooting Star Module utilized by Dream Chaser is non-reusable; it burns up on reentry. Now, this is perfectly fine for disposing of waste, but what if we wanted to bring more science back? As mentioned above, Shooting Star can operate as its own spacecraft, but in its current configuration, a Dream Chaser vehicle would have to meet up with the module to transfer items to be returned. What is Shooting Star could return science by itself? As seen in the graphic above, appears to be just that.