Octograbber Stories May 27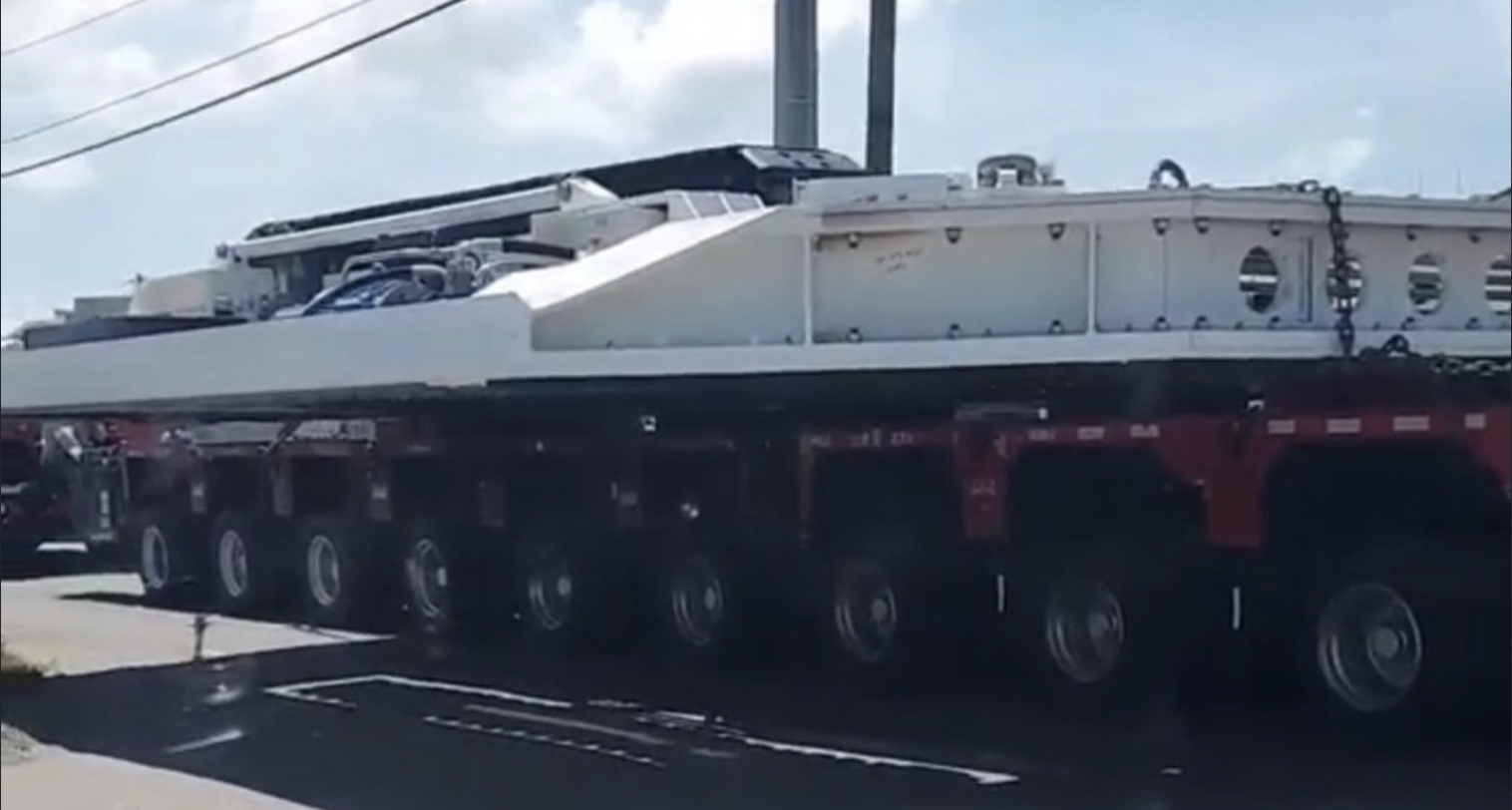 SpaceX's third custom-made Falcon 9 recovery robot called Octograbber was seen leaving a SpaceX facility in Cocoa, Florida.
Octograbber Stories March 18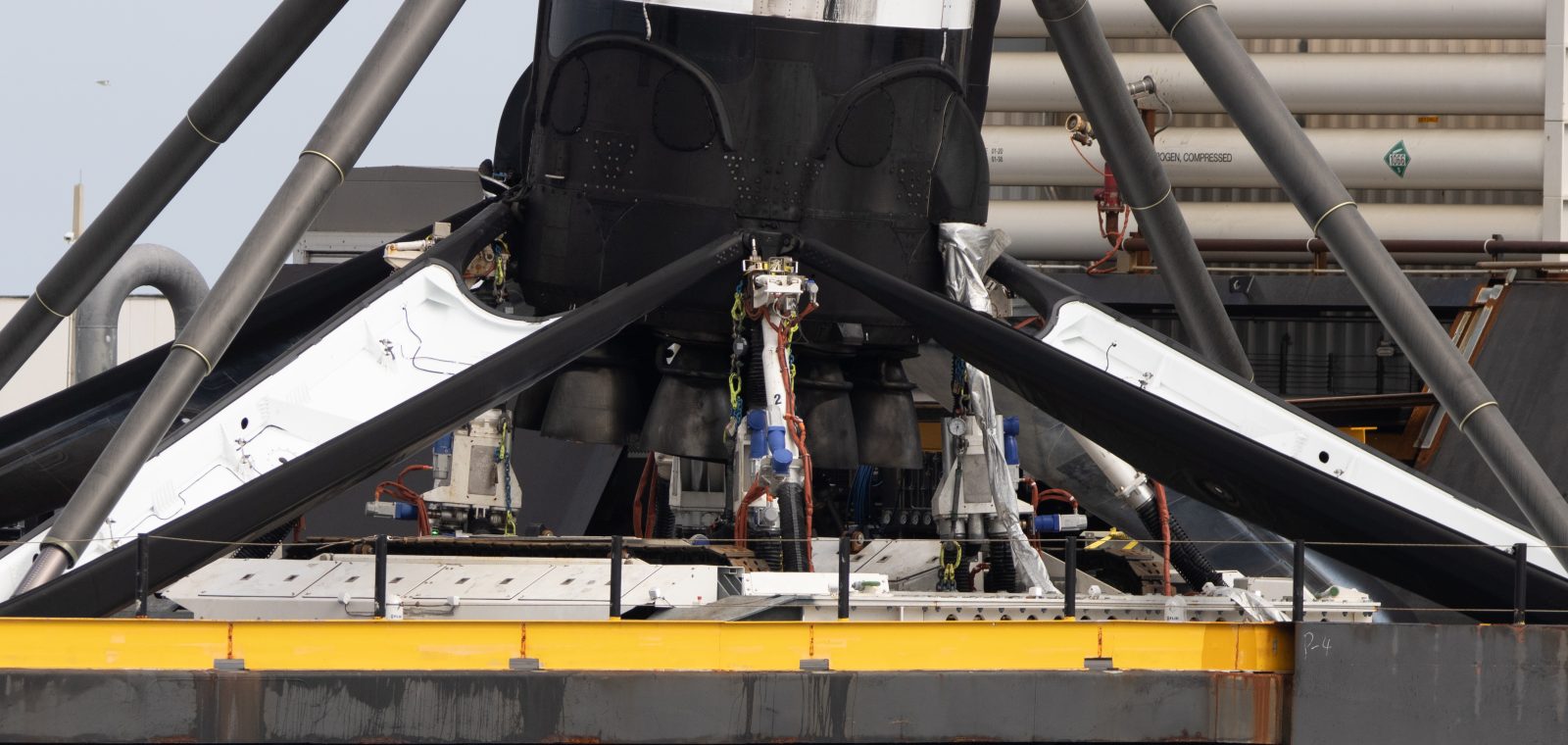 First photographed by Lab Propulsion Systems, and confirmed by Gavin Cornwell, a third Octograbber was seen in production at SpaceX's Cidco Rd facility. This is a sign that SpaceX may be closer than expected to having a third operational droneship. This droneship will be called "A Shortfall of Gravitas" in reference to the Culture series of science fiction books by Iain Banks.