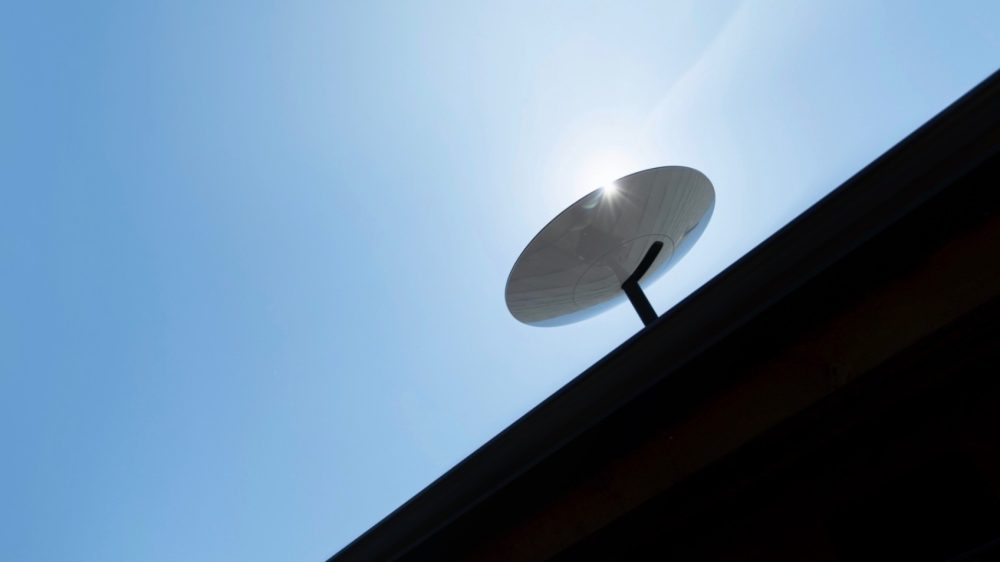 "High-speed internet access across the globe"
Starlink is a high-speed satellite internet company that was launched by SpaceX in 2019 when the first batch of 60 operational satellites was launched into orbit. In October 2020, SpaceX began rolling out a public beta of the Starlink service, which the company claims will include "near-global coverage of the populated world in 2021."
Each Starlink satellite weighs about 500 pounds and is about the size of the average dinner table. At the time of writing this (January 20, 2021), SpaceX has launched over 1,000 of these satellites into orbit around the Earth with plans to have 30,000 in the constellation eventually.
The Starlink service works by beaming information through the vacuum of space directly to individual user terminals down on Earth. This internet delivery method is much more efficient as the information travels through space almost 50% quicker than via fiber-optic cable.
For the public beta of the service, customers pay a $499 upfront costs, which includes the Starlink starter kit that consists of all of the necessary hardware. Customers must also pay a $99 monthly fee to use the service. Speeds vary from 50Mb/s to 150Mb/s with latency from 20ms to 40ms in most locations.